Forget Resolutions, bring on New Year Evolution!!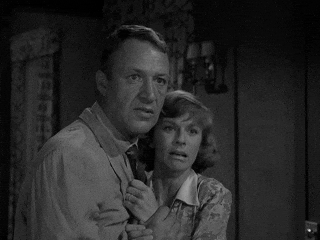 So this was how we felt about the prospect of being back at work this week... Well, some of us worked through the holidays so it was less of a shock!
Nonetheless, full of new year cheer we go onward and upward. Happy New Year to you all by the way! We were hoping for a song writing session last weekend, but that became scuppered by the dastardly flu bug doing the rounds.
We hit the studio tomorrow night, and cannot wait to get in and make a racket. We haven't made any resolutions, but we are evolving, and we have promised ourselves to get some more originals in the set with a view to recording an EP as soon as possible.
We'll post a couple of videos on here later this week from our rehearsal, and I am sure you'll see some snippets of joy on Insta and FB too.
In the meantime, have an awesome rest of the week, and on a positive note we've already had the shortest day of year - that can only mean one thing...Spring is around the corner!!!!